ISO certified electrical supply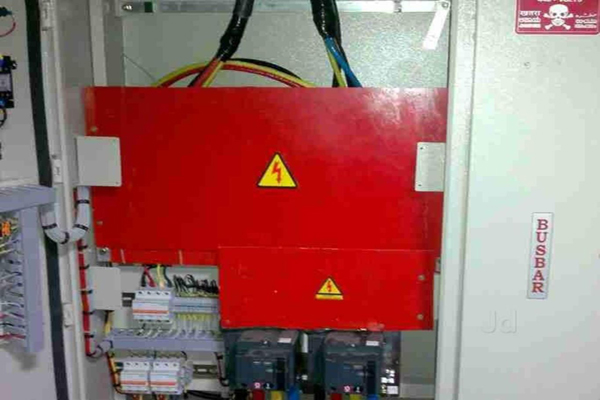 Automation Panels
Automation Panels are one of the most important and efficient kinds of control panels, which are generally used in variety of electronic and electrical circuit fittings. Control Panels we manufacture are highly capable of giving higher output at less power consumption.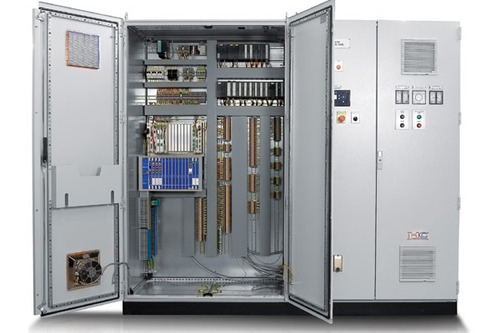 Generator Panels
We are popular for giving innovative solutions for generator control panels at very affordable prices that are popular for manufacturing excellence and their functionality. Our generator panels are widely demanded in market for their efficiency and remarkable quality standards.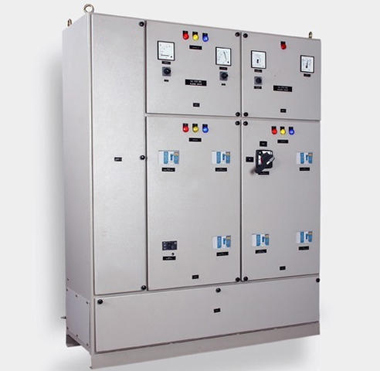 LT Control Panels
LT Control Panel receives the main power supply either from Generator or Transformer and distributes the same to various electronic devices and distribution boards. With the help of protective switch gears, they are used for controlling and monitoring the mains supply from a centralized location. The LT Control Panels are available in various options as per the requirement of the customers. These Control Panels are thoroughly inspected before being delivered to our prestigious customers.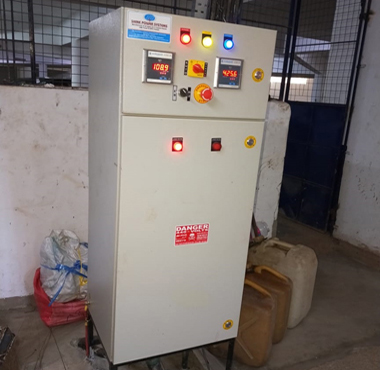 APFC Panels
APFC is an automatic power factor control panel which is used to improve the power factor, whenever required, by switching ON and OFF the required capacitor bank units automatically. We manufacture wide range of customized and standard APFC panel as per client requirement. These are designed to provide an easy connection, efficient heat dissipation, and protection against re-energization of capacitor bank before it is fully discharged. These panels are made from high quality of raw material which ensure durability at its user end.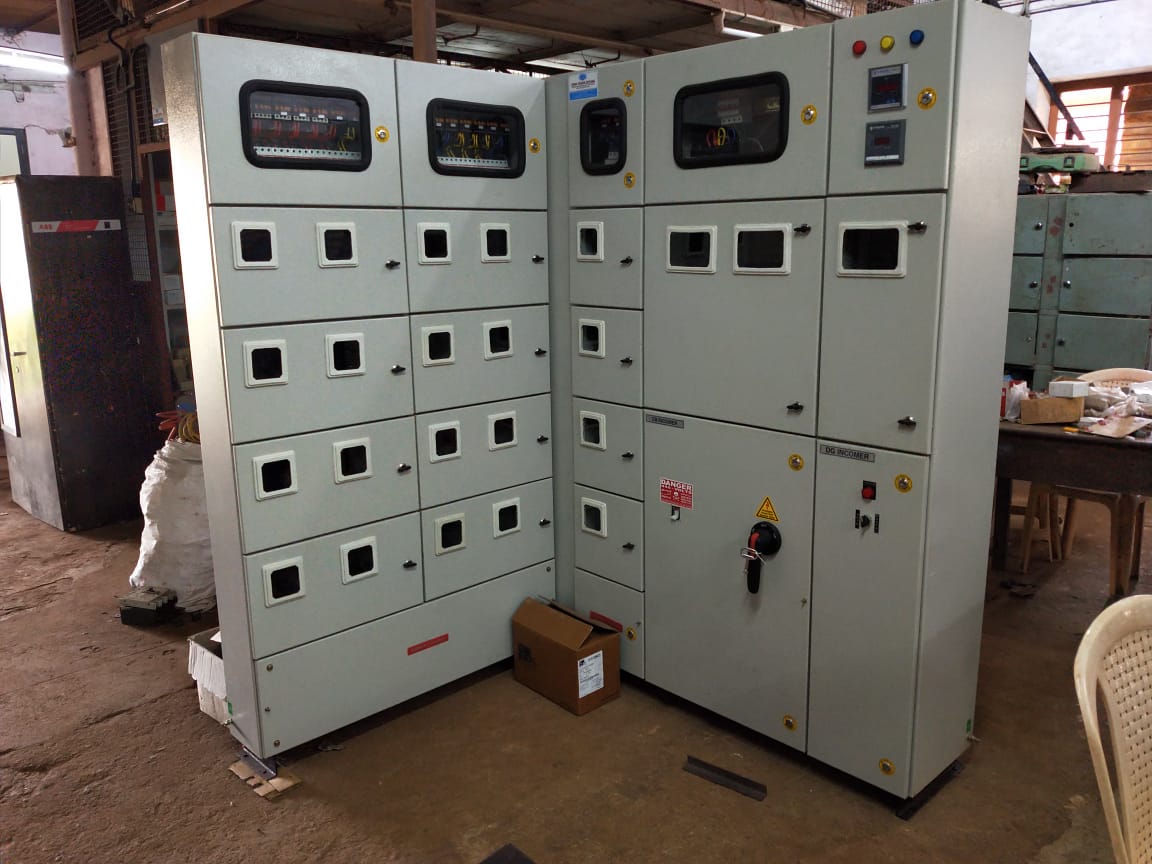 Metering Panel
We have gained huge accolades by our clients for our excellent quality range of Metring Panel. These Metring Panel are manufactured using superior quality materials, procured from reliable vendor and find a wide application across various industries.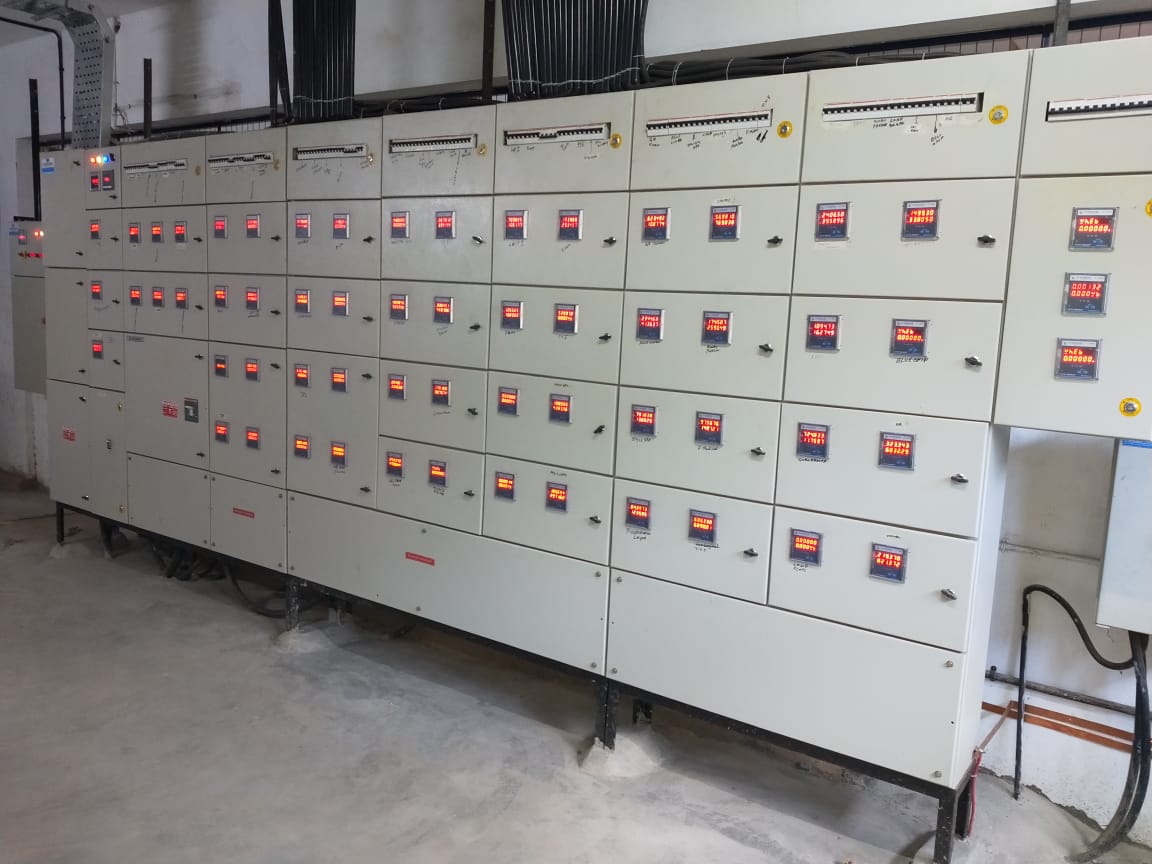 Dual Source Metering Panel
We are actively engaged as Manufacturer and Supplier of hi-tech Dual Source Metering Panels in Mangalore. Monitoring current voltage signal fluctuations, these Metering Panels are attributed with durable standards, easy functionality, matchless performance and high resistivity. We meticulously pack the quality-checked Metering Panels, for ensuring defect-free delivery.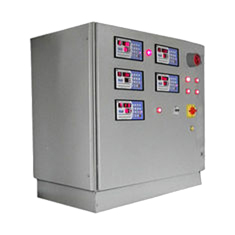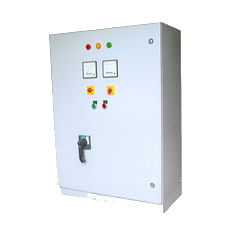 Electric Control Panel Single
Electric
Distribution Box
Electric Control Panel Four Phase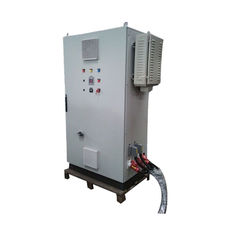 Three Phase Control Panel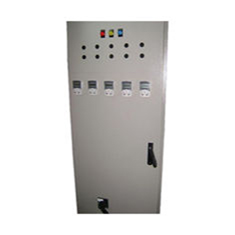 Process Control Panel Semi
Automatic